TScP (Turku Science Park Ltd, Finland) founded in 1988, is a regional development cluster organization in Turku, South-West part of Finland.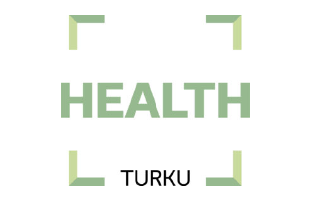 The mission of TScP is strictly linked on the performance of enterprises to improve their capacity to succeed in business and operations generally, specifically in international markets. TScP Ltd is owned by the City of Turku and acts as a strategic partner for universities and companies, both start-ups and fully operational small companies which are seeking growth and new business opportunities.
Health Turku of TScP is the strongest cluster in life sciences field in Finland. About 75% of Finnish pharmaceutical export and about 50% of Finnish in vitro diagnostics export is generated by companies operating in Turku region. Within Health Turku the Health Campus Turku network, three universities, Turku Central University Hospital, Auria Biobank's Clinical Research Unit (An EU-recognised Digital Innovation Hub) and Turku Science Park Ltd work in collaboration to promote the business operations of companies.
Moreover, the IT & AI sectors are strong in Turku and are recently named as TechTurku, which is coordinated as well by TScP.
TScP holds board positions in ScanBalt (Northern Europe's Leading Accelerator for Inter- regional Cooperation envisioning the region as a Global Hotspot for Health and Bio Economy) and CEBR (Council of European BioRegions). TScP has also experience in organizing tailored business missions to distant markets (China, Japan, USA, etc) under the national HealthBIO and Team Finland umbrella. Internationalization of SMEs activities is one of the top priority objective and practical activities supporting its accomplishment are of importance in TScP Ltd.
Relevant to this project are also TScP's experience with cross-border collaboration, foreign market entry, multidisciplinary business acceleration and long-term business contacts within and outside Europe.