CBIOS (Distretto Tecnologico Campania Bioscience, Italy) is a regional cluster set in Naples.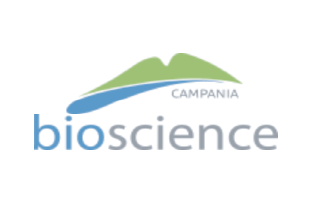 It consists of 8 Research Organizations, 52 Companies (12 Big, 15 Medium, 25 Small Enterprises) and 4 Technology Transfer agencies operating in the fields of Health, Biotech and Agri-food, with specific reference to:
Design and testing of new therapies for the treatment of high impact diseases (cardiovascular, oncology, neurologic)
Diagnostics, biosensors and innovative technologies for biomedical industry
Design and production of cosmeceuticals and nutraceuticals
CBIOS manages large-scale scientific and technological research projects on innovative products and services, supports business development and creation of innovative start- ups, promotes the access of companies to dedicated finance, trains highly qualified professionals in the field of life sciences. CBIOS main activities are focused on:
Widespread animation of the cluster to facilitate collaboration, knowledge sharing and the provision or channeling of specialized business support services (e.g. market analysis, partnership building, monitoring of funding opportunities)
Marketing of the cluster to increase participation of new undertakings or organisations at local/regional level to increase competitiveness, innovativeness and visibility of Campania life science ecosystem
Participation at R&D and Innovation projects at regional/national/Eu level
Enabling Cluster members' facilities sharing (within the cluster and outside, to third parties)
Design and realization of training initiatives, such as workshops and round tables, to support knowledge sharing and networking.
Campania Bioscience inherited some remarkable experience of its members in internationalization campaigns within and beyond EU (some of its members are significantly involved in business missions outside EU).
Further, Campania Bioscience is strongly committed in fostering the internationalization strategy led by the Italian National Cluster for life sciences (ALISEI). Campania Bioscience participates in some international networks such as European Biotechnology Network (EBN) and the Council of European Bioregions (CEBR)