4 May 2022, 10:00 -11:30 AM CET, 11-12:30 EET
SINGAPORE MARKET WEBINAR
AGENDA
Market Access Report Presentation on the Singapore Market Q&A
Dr V K Singh, ICFHE – Moderator
Panel Discussione with Local Market experts
Panellist: Molshree Pandey, EvalueServe, Singapore
Panellist: John Mckendary, Lateral Line Consulting, Singapore
---
SPEAKERS: Molshree Pandey & John McKendry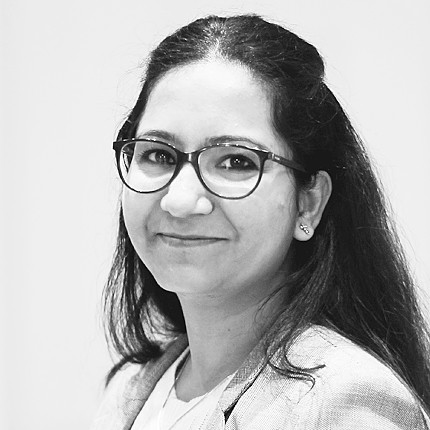 Molshree Pandey
A biotechnologist and a management graduate with close to 16 years of work experience consulting global Healthcare and Lifesciences companies. She has a proven track record in new market identification, business analysis, requirement gathering, preparation of process maps and converting technical specifications into business requirement.
Molshree heads the Global Operations for Lifesciences and Healthcare- Insights and Advisory at Evalueserve.
In her previous engagement, Molshree has established the commercial operations for Lifesciences and Healthcare sector in South Asia at the Trade Council of Embassy of Denmark in India. She was the country head of Innovation Centre Denmark (A partnership between the Ministry of Foreign Affairs of Denmark and the Ministry of Higher Education and Science) at the Danish Embassy, India. Her key responsibilities included building bridges for researchers, entrepreneurs, SMEs and large Danish corporations to gain access to collaboration opportunities with research environments, government bodies as well as private sectors. In addition to working with innovative platforms from large multinational companies, this role also involved working with start-ups, incubators and accelerator platforms to take the innovation from research stage to commercialization.
She is a regular speaker at several conferences globally and also a contributor to knowledge pieces in local and international platforms.
John McKendry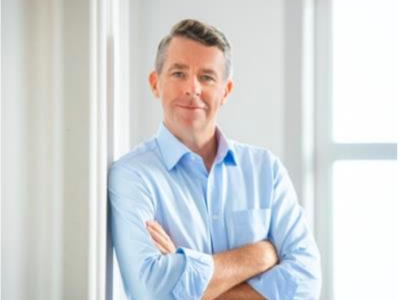 John has spent the past 6 months as CEO of EkoMed Medical Technologies, a medical supplies and equipment company based in Istanbul, Miami and Toronto. In parallel, John continues to lead Lateral Line Consulting which he founded in 2020 to assist start-ups and multi-national companies in healthcare to accelerate their growth through leadership development, strengthening workplace culture and alignment of strategic priorities with purpose.
Over the past 2 years John has devoted considerable focus to angel investing and advisory services for early stage healthtech companies in Southeast Asia. Prior to these recent experiences, John spent 19 years in the pharmaceutical industry with Pfizer based in Montreal, Hong Kong, Malaysia and Singapore.
Serving his last 4 years with Pfizer in Singapore as the Regional Vice-President of developed APAC markets (Australia, New Zealand, Singapore and Korea) as well as the inaugural Regional Vice President for the Upjohn division of Pfizer across 10 Southeast Asia countries.
John has built new businesses, led licensing agreements, championed geographic and portfolio expansion, managed regional distributors, crafted joint ventures, transformed go-to-market models and actively contributed to a dialogue on the access to quality medicine and the future of healthcare.
He values working externally to represent the interests of patients and the pharmaceutical industry. He has previously served as President of the Board as well as Chairman of the Ethics Committee of the Pharmaceutical Association of Malaysia as well as an elected member of the Board of Governors for the American Malaysian Chamber of Commerce. Currently, John is an active member of the Singapore Institute of Directors.
---